Welcome to the Wonderful World of Yoga!
Most people who are New to Yoga, or in their first few years of practice have some of the following thoughts.....
"Am I doing it right?!" 
This is such a common anxiety, one that I had many times during my journey of Yoga discovery and have since mastered the skills to help YOU get each pose right.
Maybe you've thought...
"Yoga isn't for me"
It may be that it's not for you, but have you truly experienced Yoga as it's meant to be practiced? Give yourself a chance to make an informed decision - let me guide you on a positive path of discovery.
Or perhaps, you've thought...,
"I'm not flexible enough to do Yoga"
Oh hun, very few people are flexible when they begin Yoga. Yoga's psychical journey is partially about becoming flexible. So if gaining flexibility is one of your goals, then Yoga is the practice that will get you into those lickety-splits!
Know that in all your thoughts, whether it's - I'm "bad" at Yoga or I'm not (balanced, strong, disciplined, insert- another self-deprecating excuse here) –
GUESS WHAT?!
YOU ARE NOT ALONE.
You've probably been humming and hawing about starting Yoga or trying Yoga again for a while now...
But like everything else in life, you've gotta start somewhere, and this course really is the perfect place to start. The first principle of Yogic teachings is to start now, knowing that where you are NOW is the perfect place to begin.  
It can be truly daunting to try anything new and it can be intimidating going to a Yoga class for the first time, so congrats on taking the first step on this amazing journey of self-discovery.
HELP IS HERE!
Helping beginners find their confidence with Yoga on and off the mat is my speciaility.


Since 2012, I've led over 200+ of my Signature week-long Intro to Yoga retreats. With over 80% of my students considering themselves beginners, I got really clear, experienced and refined on how to help a wide variety of beginners, and I'm 100% sure I can help you too!


.Let's do this!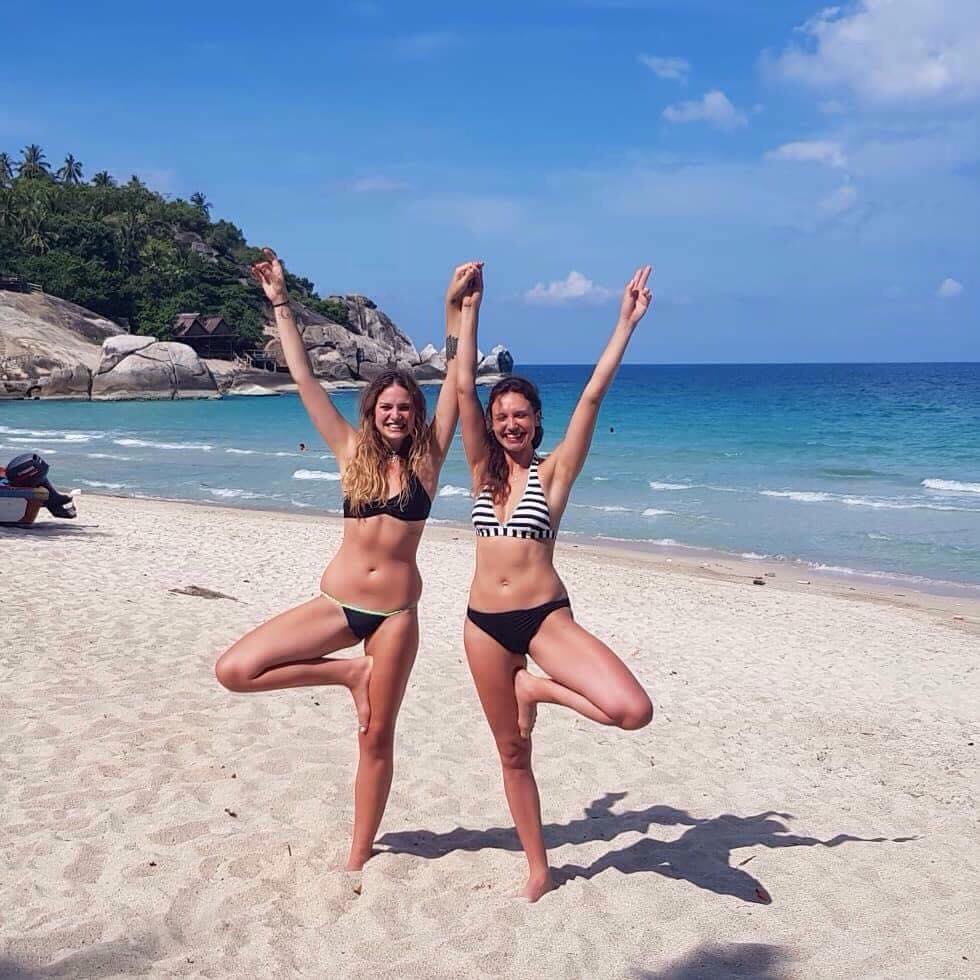 Welcome Beginners!
Foundations of Flow


Within this Hybrid Live & Virtual Course, you'll gain the confidence, knowledge and wisdom to create and sustain a Yoga practice that will bring you more strength, balance, flexibility and flow in your body, mind, and heart.
When you're completely new to Yoga, it can feel intimidating and difficult to know how to get started.
Our Yoga for Beginners course has been created specifically for You—to de-mystify Yoga and give you all the tips, guidance and recommendation you need to start a successful Yoga practice. 


How it Works:
You're welcome to take our online course bundle in your own time, or
Accelerate and deepen your practice with our 6-Week Foundations of Flow Course - Hybrid Live Sessions and Virtual Course program
Within the LIVE 6-Week Course, you'll receive:



🧘
Personal Connection
💫 6 X 1 Hour LIVE Magic of Yoga Lessons with Francie to help inspire and educate you on Yoga Practice, Philosophy, Psychology so that you can feel more confident on and off the Mat.



📚
Life-time Access to the Foundations of Flow Virtual Curriculum
3 x Virtual Courses to help your Deepen your Knowldge and Practice of Yoga

🫂
Community Accountability & Support
+ Community - Access to our Flow! Sanctuary & Community
🙏
 Practices to help you Deepen


🙏Meditations to Ground, Center, Balance and Energise, to help you unwind the mind, de-stress and cultivate more inner kindness and compassion
🧘‍♀️ 6 X High Quality Vinyasa Flow Yoga Classes Infusions to help you open your body, release tension and build energy and strength to keep you inspired, strong, balanced and free
📚 Off the Mat Workbook - 40 + Journal prompts for Self-Study, Self-Love + Self Inquiry, to help you feel more balanced, peaceful and connected
🌸8 Keys to Creating a Morning Practice You'll Stick to
PLUS!
 You get a whole Bunch of Awesome Extras!
 +Ultimate Guide for Beginners E-Book & 5-Part Video Practice Series
 🕯 Altared Space

: How to create a Sacred Space for Practice
 🙏Gratitude:

 Fill-able Daily Gratitude Workbook
 ✅ Checklist:

 Morning Ritual Checklist which you can Customise
 🎶 Music - 

Hours & Hours of Yoga Music Playlists to keeping you Flowing!





Foundation of Flow: Yoga for Beginner's
Virtual Course BUNDLE
This simple and easy-to-follow Level 1 Foundations Curriculum, will educate, support and inspire your Yoga practice with practical knowledge of the ABCs of Yoga: alignment, breath & consciousness so that you can immediately begin to integrate Yoga into your everyday life in a meaningful way.
You can purchase each course a it's own self-paced curriculum, OR purchase all three as a bundle OR receive life-time access to all of the courses in this bundle when you participate in our live 6-week training course.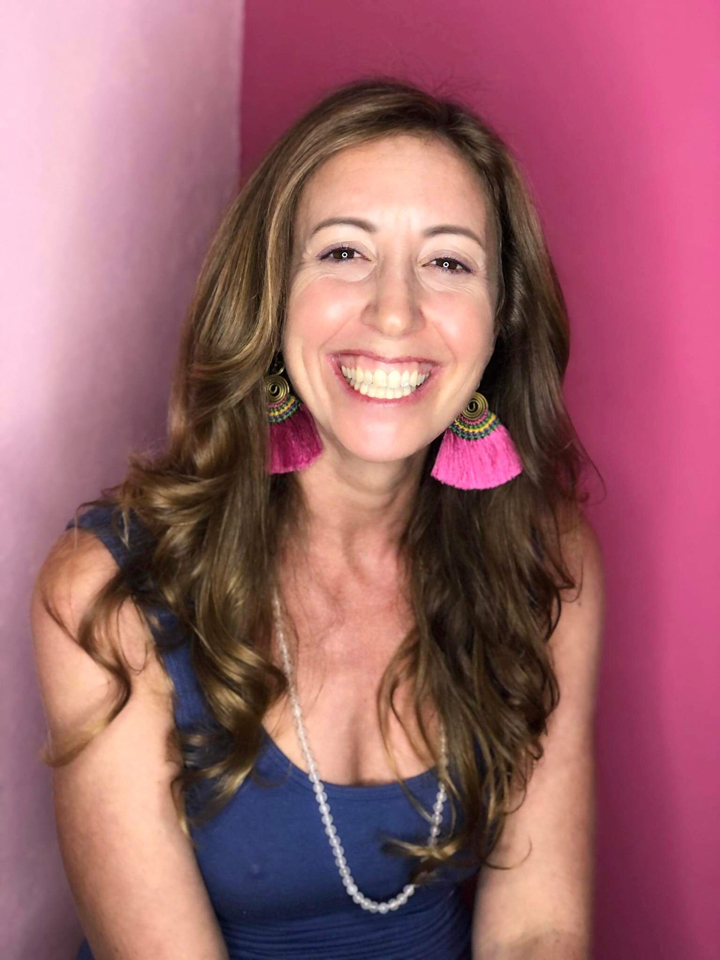 I'm an experienced and celebrated educator, guide and facilitator, and the founder of the award-winning Pure Flow Yoga School,
As a devoted practitioner and life-long student, I have studied thousands of hours with master spiritual teachers worldwide and have curated, organised and led more than 200 transformational Yoga retreats, teacher trainings, workshops and programs with over 1,000 students from all walks of life.
I thrive when I'm in service and on-purpose, empowering people just like you to live joyful, balanced, and fulfilled lives. 
I believe in open-ended fun, meaningful curiosity, and play-based learning that meets each individual student where they're at.  
I am on a mission to uplift, educate, inspire and empower YOU to live an embodied, joyful, connected, purposeful, passionate, playful, fulfilled and awakened life in-service, on-purpose, and in-flow.
I am known for my enthusiasm, joy, connectivity, and dedication to helping to uplift inspire and empower people to live embodied, joyful, aligned, connected, playful, and awakened lives.
E-RYT 500 Yoga Alliance | Post-Grad Dip. Education, Queensland University of Technology | BA Psychology / Philosophy, McGill University
You can learn more about me here.