Welcome to the Wonderful World of Yoga!
You're going to do great! We're going to put all those self-doubts to bed.
Am I doing it right?! 
This is such a common anxiety, one that I had many times during my journey of Yoga discovery and have since mastered the skills to help YOU get each pose right.
Maybe you've thought...
Yoga isn't for me
It may be that it's not for you, but have you truly experienced Yoga as it's meant to be practiced? Give yourself a chance to make an informed decision - let me guide you on a positive path of discovery.
Or perhaps, you've thought...,
I'm not flexible enough to do Yoga
Oh hun, very few people are flexible when they begin Yoga. Yoga's psychical journey is partially about becoming flexible. So if gaining flexibility is one of your goals, then Yoga is the practice that will get you into those lickety-splits!
Know that in all your thoughts, whether it's - I'm "bad" at Yoga or I'm not (balanced, strong, disciplined, insert- another self-deprecating excuse here) –
YOU ARE NOT ALONE.
You've probably been humming and hawing about starting Yoga or trying Yoga again for a while now...
But like everything else in life, you've gotta start somewhere, and this course really is the perfect place to start. The first principle of Yogic teachings is to start now, knowing that where you are NOW is the perfect place to begin.  
It can be truly daunting to try anything new and it can be intimidating going to a Yoga class for the first time, so congrats on taking the first step on this amazing journey of self-discovery.
Let's do this!
Level 1 - Foundations of Flow
This simple and easy-to-follow Level 1 Foundations Curriculum, will educate, support and inspire your Yoga practice with practical knowledge of the ABCs of Yoga: alignment, breath & consciousness so that you can immediately begin to integrate Yoga into your everyday life in a meaningful way.
You can purchase each course separately OR I recommend purchasing all three as a bundle.
Instead of $394
you'll pay $297.
That's a savings of $97!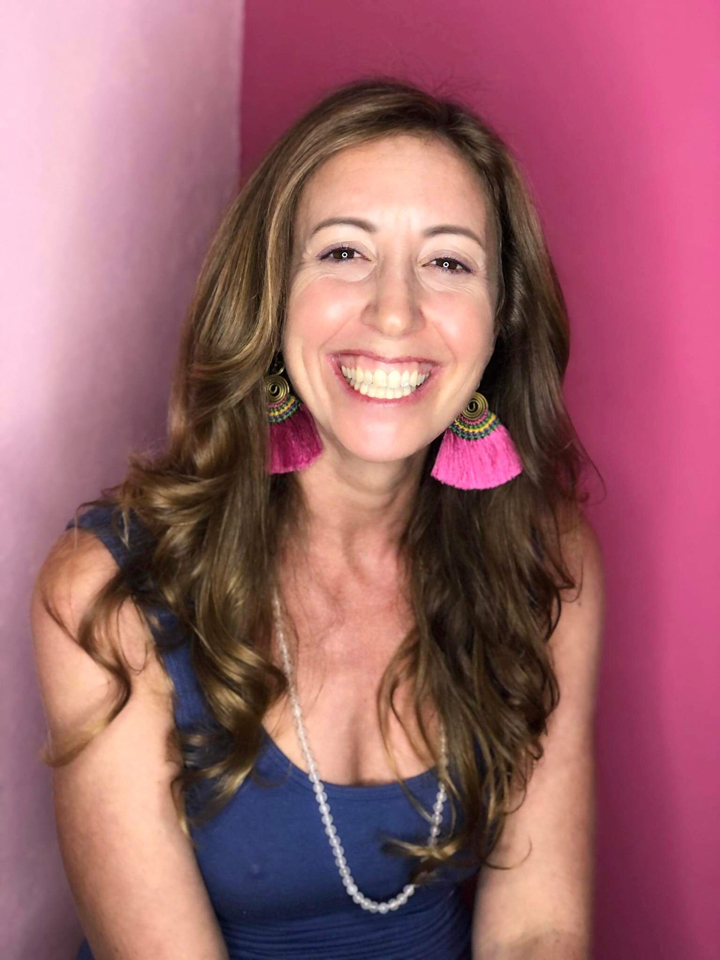 I'm an experienced and celebrated educator, guide and facilitator, and the founder of the award-winning Pure Flow Yoga School,
As a devoted practitioner and life-long student, I have studied thousands of hours with master spiritual teachers worldwide and have curated, organised and led more than 200 transformational Yoga retreats, teacher trainings, workshops and programs with over 1,000 students from all walks of life.
I thrive when I'm in service and on-purpose, empowering people just like you to live joyful, balanced, and fulfilled lives. 
I believe in open-ended fun, meaningful curiosity, and play-based learning that meets each individual student where they're at.  
I am on a mission to uplift, educate, inspire and empower YOU to live an embodied, joyful, connected, purposeful, passionate, playful, fulfilled and awakened life in-service, on-purpose, and in-flow.
I am known for my enthusiasm, joy, connectivity, and dedication to helping to uplift inspire and empower people to live embodied, joyful, aligned, connected, playful, and awakened lives.
E-RYT 500 Yoga Alliance | Post-Grad Dip. Education, Queensland University of Technology | BA Psychology / Philosophy, McGill University
You can learn more about me here.