Imagine how much lighter and more simple your life would be having your own personal Yoga teacher coming to your house each week, keeping you on track of your health, wellness and personal growth goals...




Wanna see if Flow Coaching is the right fit for you?
Book your FREE 30-min Discovery Call today!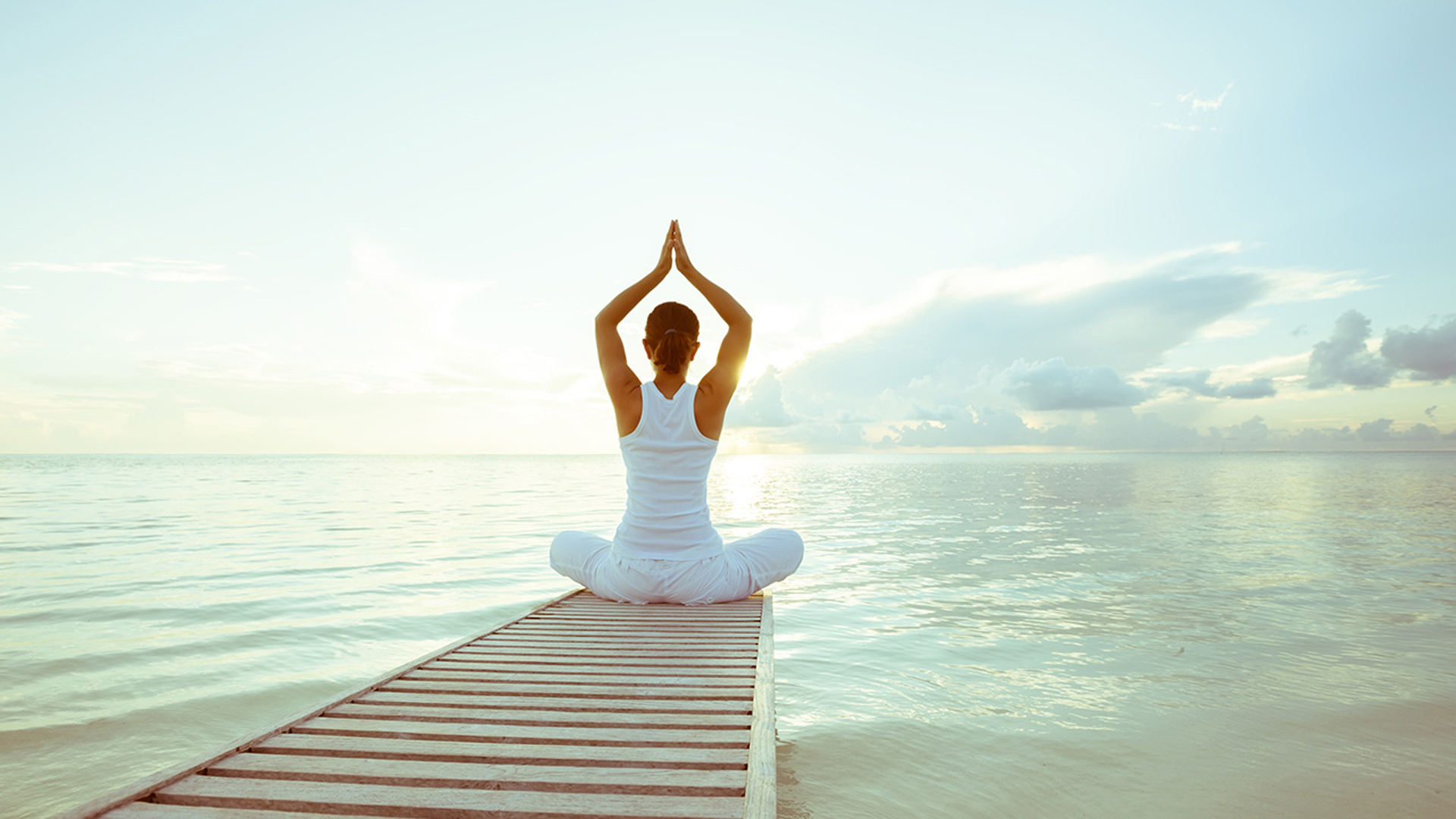 Personlised Yoga & Meditation Programs | Asana Tune-Ups | Inspiration, Motivation & Accountability




Experience Love, Transformation & Spiritual Growth with our Flow Coaching Experience
Practical and Personalised mind-body-spirit support for cultivating self-love, self-compassion, self-acceptance, resilience and clear vision.
Within our sessions you will experience enhanced well-being, lasting joy, freedom, confidence, connection and of course, FLOW!
After leading over 200+ Retreats over the course of the past decade, I've developed a Signature and individually tailored Flow and progression to help you discover and integrate Transformation, Freedom, & Fulfilling Flow into your Everyday Life.
Our Sessions together our a combination of:
+ Life Coaching & Counselling for Clarity, Empowerment & Balance
+Emotional & Self-Mastery Tools to Discover and Unlock limiting believes and anything that may be holding you back
+ Spirituality & Embodiment Practices, including Yoga, meditation, mantra, mudra, journalling
+ Integration & Accountability to help you stay on track with your goals


Hi, I'm Francie. I'm an experienced and celebrated international educator, guide and facilitator, and the founder of the award-winning Pure Flow Yoga School, originally based in Thailand.
I've helped to support hundreds of people get un-stuck and feel more happy, focused and inspired to create their lives with with more purpose, meaning, space, joy and freedom, and I'd love the opportunity to help you too.
Our time together will empower you on your next steps, kit you out with practical new tools, and inspire you to stay accountable to your practice and purpose.
You'll get individualised guidance, resources and action plans and practice programs to help support YOU as an individual on your personal spiritual, mental, emotional. and physical journey.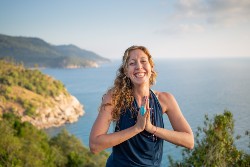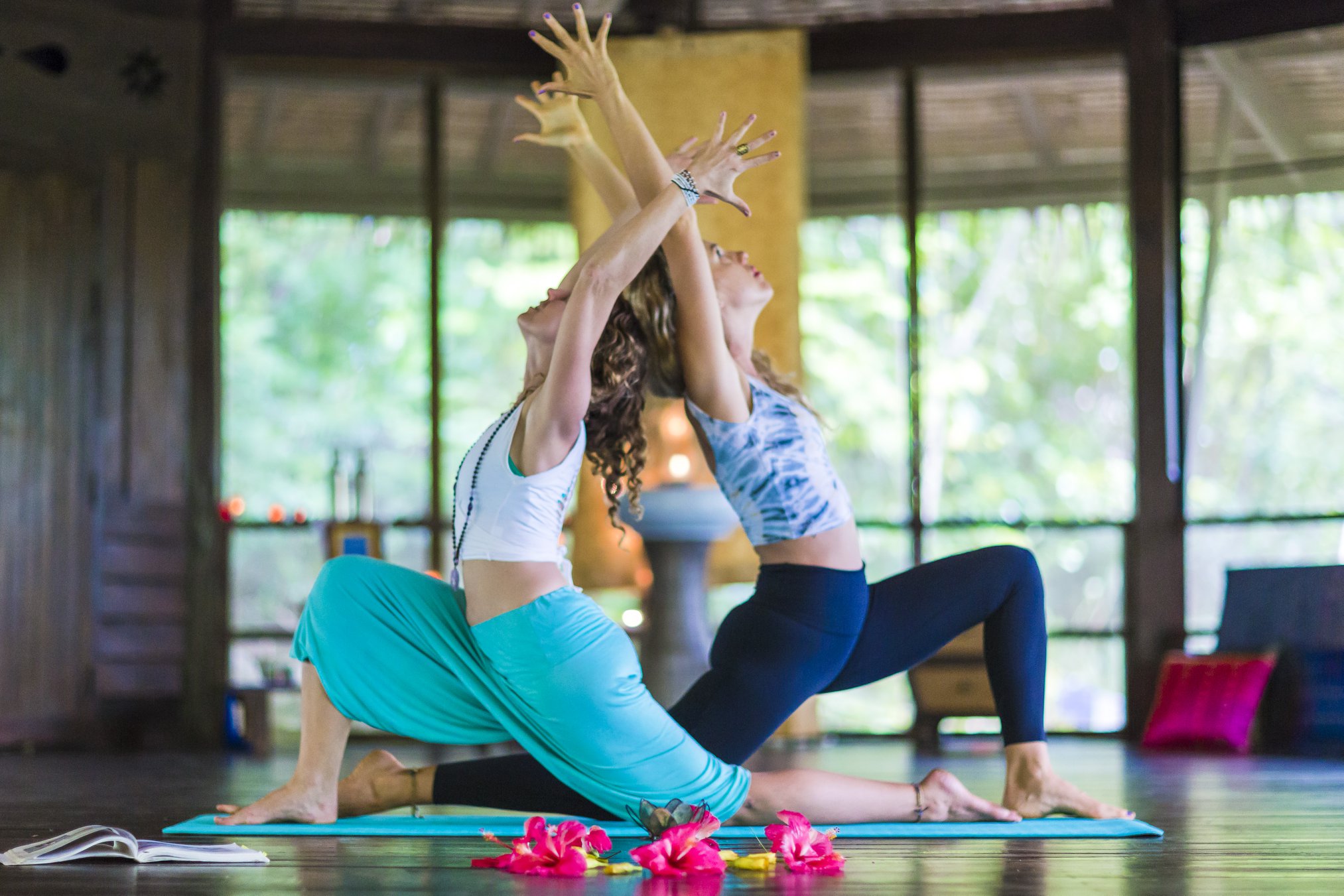 Why should I hire a Yoga & LIfestyle / Flow Coach?
Well, because this Yoga Stuff actually works. Having a coach can help you blast through your resistance, your busyness, your excuses... and help take you to the next level of your personal and spiritual growth, not to mention the benefits that this will have in your career, business and personal life.
Coaching helps by giving you tools, resources and support to break free of negative patterns and build healthy new ones, cultivate emotional mastery, find balance, discover new possibilities, improve relationships and tap into your full power.
It can help you gain clarity, achieve goals, build self-esteem and connection, find happiness, and of course, you get infused with wisdom, support, guidance and accountability.
Let me help Guide & Support you towards more Discipline, Peace, Freedom, Love, Joy & Flow
I believe that having a daily practice is the best approach to staying centred, balanced, grounded, strong and at ease in these times of uncertainty, and I'd love the chance to help you stay inspired, motivated and accountable! 
In order to thrive in life, business and our relationships,  it's important to feel supported, and to connect with strong allies to help you feel clarity, connection and peace.
We all need to be seen, heard, and witnessed. The first noble truth of Buddhism is that all beings suffer. What each one of us have in common is that we all want to be happy, and we all suffer.
Within your Sessions You Get: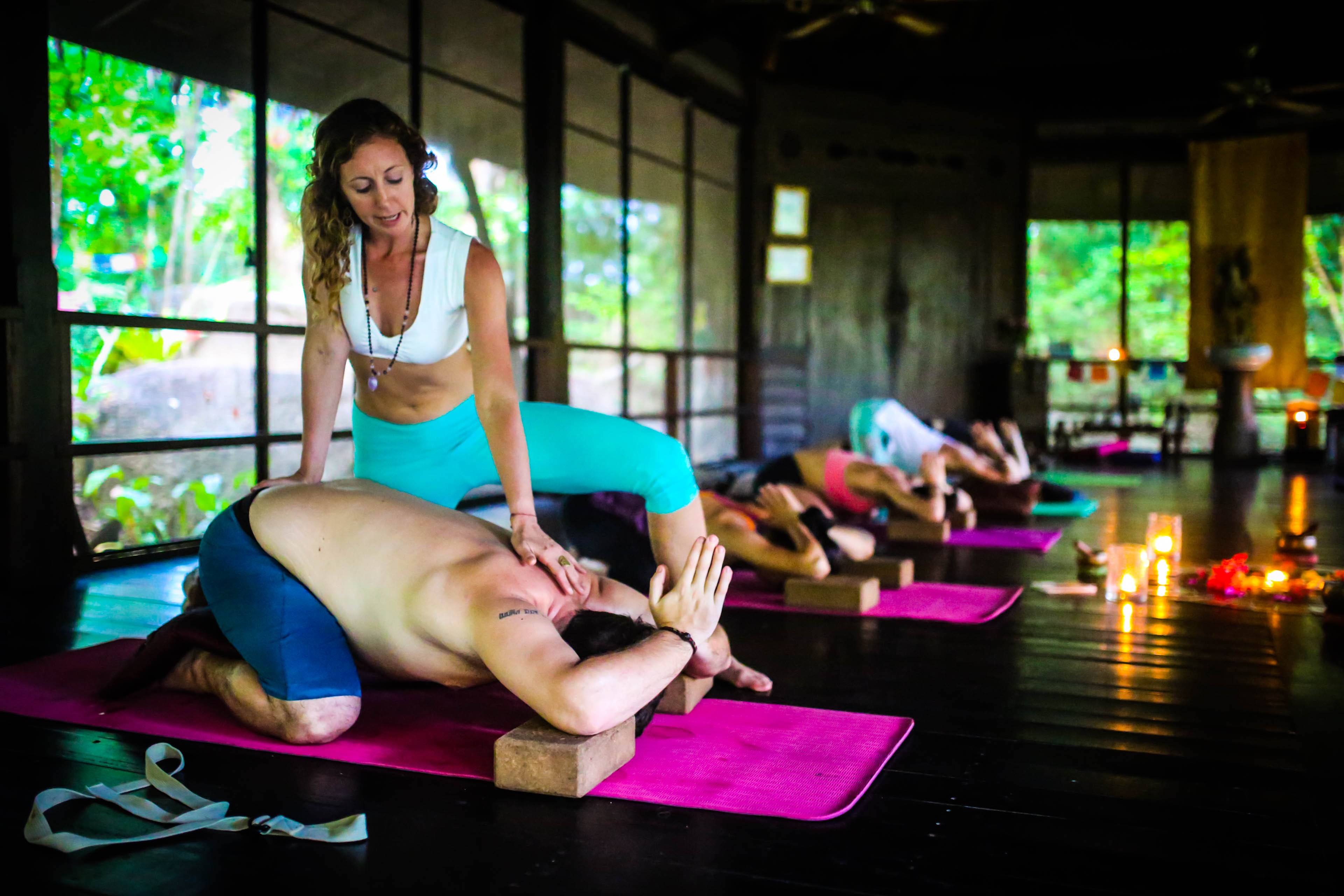 Finding Flow
Personalised Coaching
Clarity, Purpose and Alignment.
Letting go and healing, dreaming in and aligning. Coac is an opportunity to recognise and release limiting beliefs and patterns, as well as cultivation and creating new habits, patterns and dreams. In these check-in sessions, we work together to review what's present and relevant for you in your life so that we can co-create a transformation plan.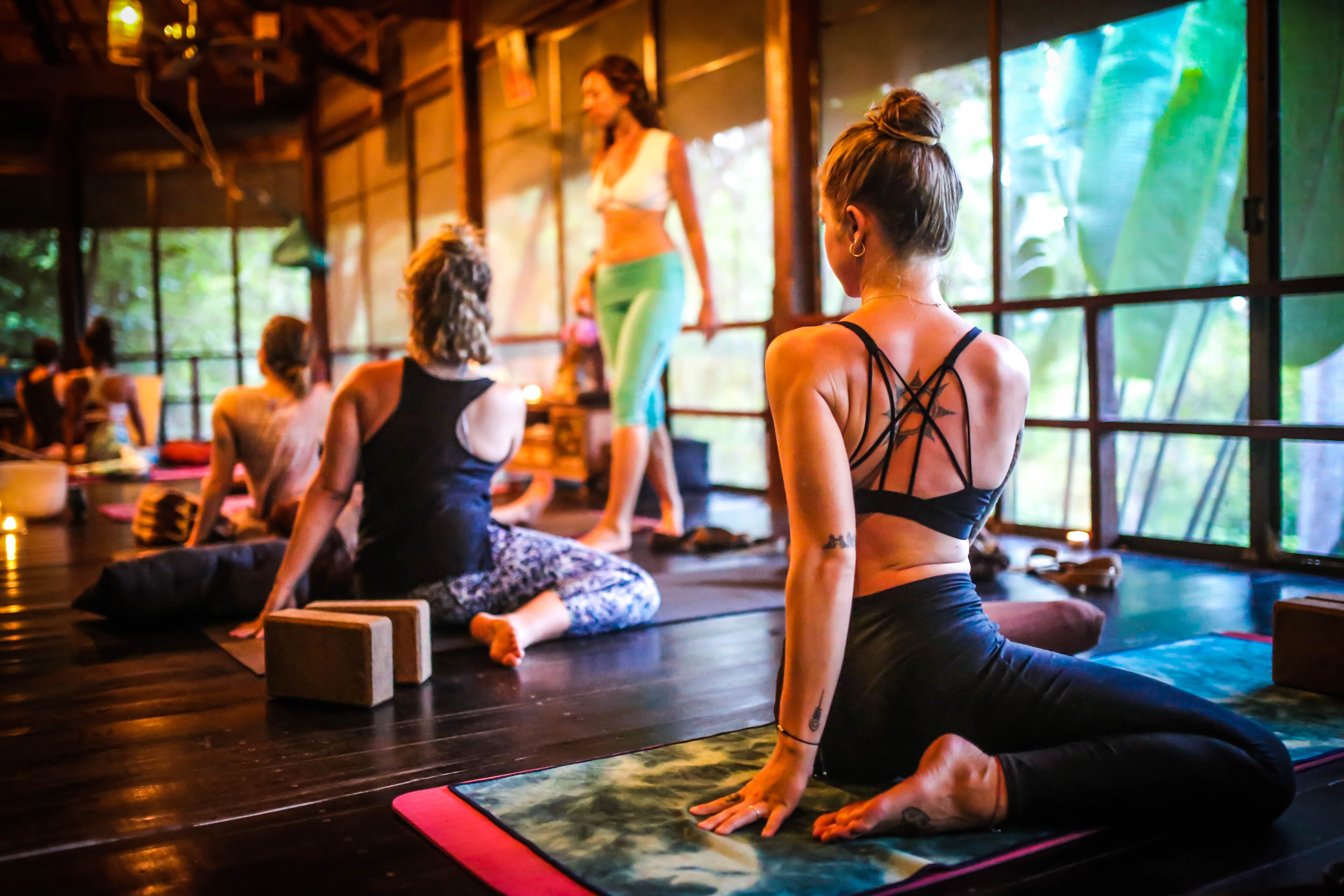 Path of Practice
Yoga, Meditation, Breath, Mantra
To help you integrate a Spiritual practice that meets you where you are at, We'll work with Yoga Asana, Breath, Meditation, Music & Mantra, and Svadyaya - Self Study to give you insight into your being and help you deepen your practice and help you create the conditions in which peace, love, grace, ease and flow can unfold in your mind body and soul.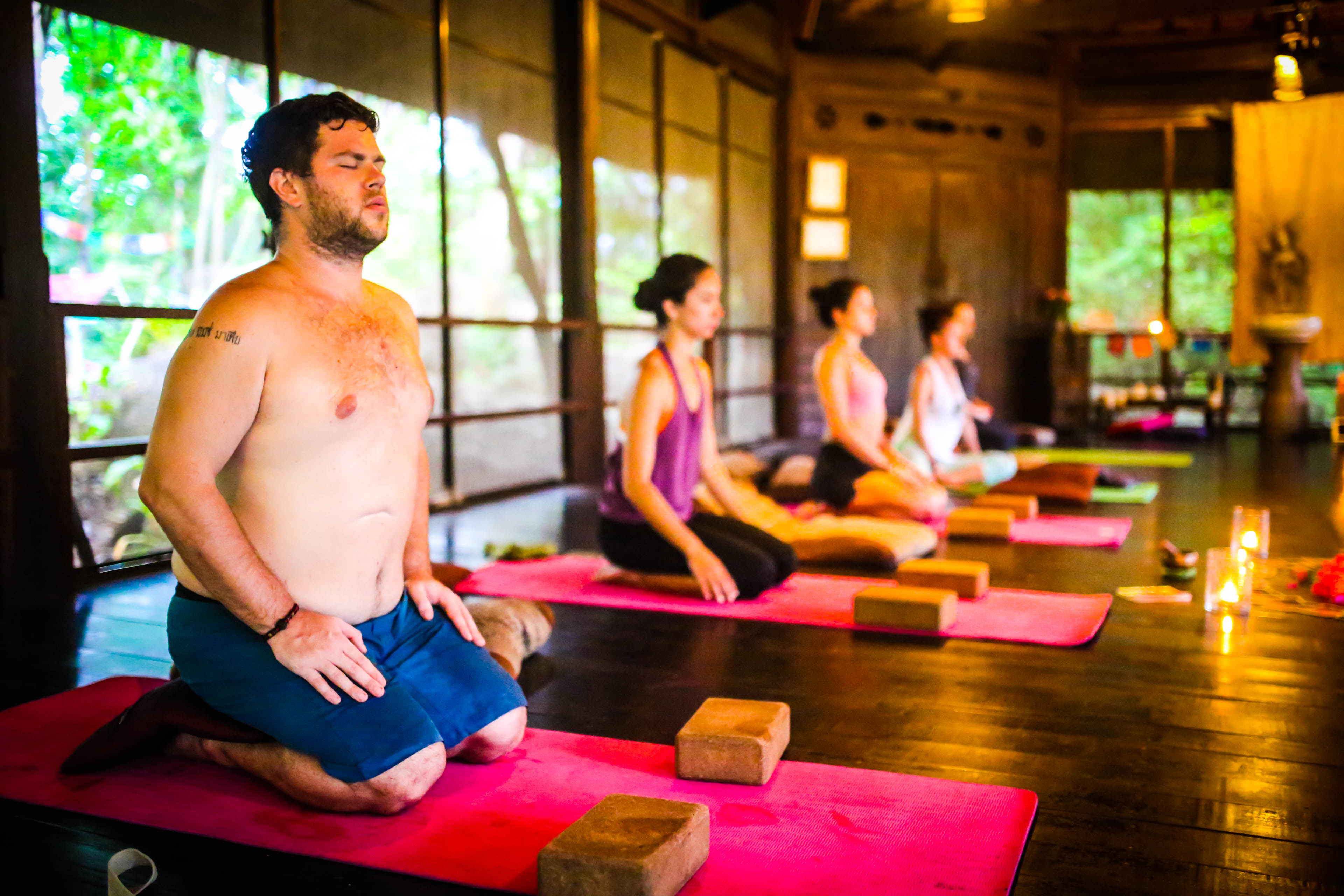 Integration & Accountability
Strategy, Inspiration, Motivation
What's truly important is not only how we reclaim and re-invent ourselves, but also how we integrate our learnings and breakthroughs into our everyday for true Spiritual Growth.
Each session will set you up for success with relevant motivation, inspiration, integration and actionable steps.


Flow Coaching Packages
What level of commitment you are willing to take to get the support you need most in your life at this time. There is no one-size-fits -all answer; follow your heart!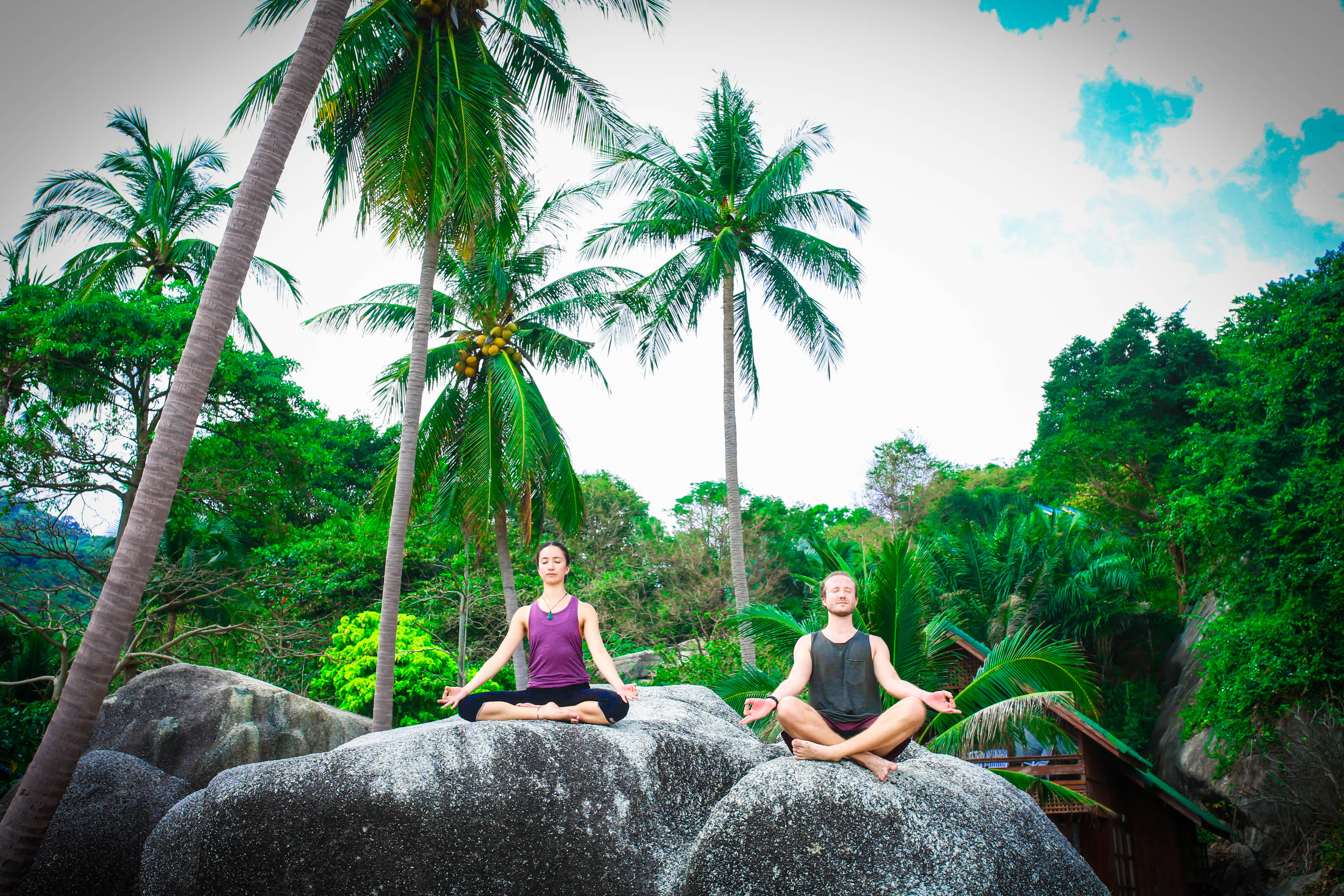 Love
1 session / month
Min. 3 Month Commitment
1 x 90 Min

Deep Dive Zoom Session



Weekly Personal Check-in:

Accountability + Support



VIP Access to Flow Lounge Community Membership & Monthly Virtual Retreat: Full access to our Virtual Community. Learn more Here - https://pure-flow-lounge.mn.co/


FREE Access to our 3-DAY VIRTUAL RETREAT


Educational Learning Resources:

80+ page Manual – Intro to Yoga 101 Handbook Book



Session Recordings

& Individualised Resources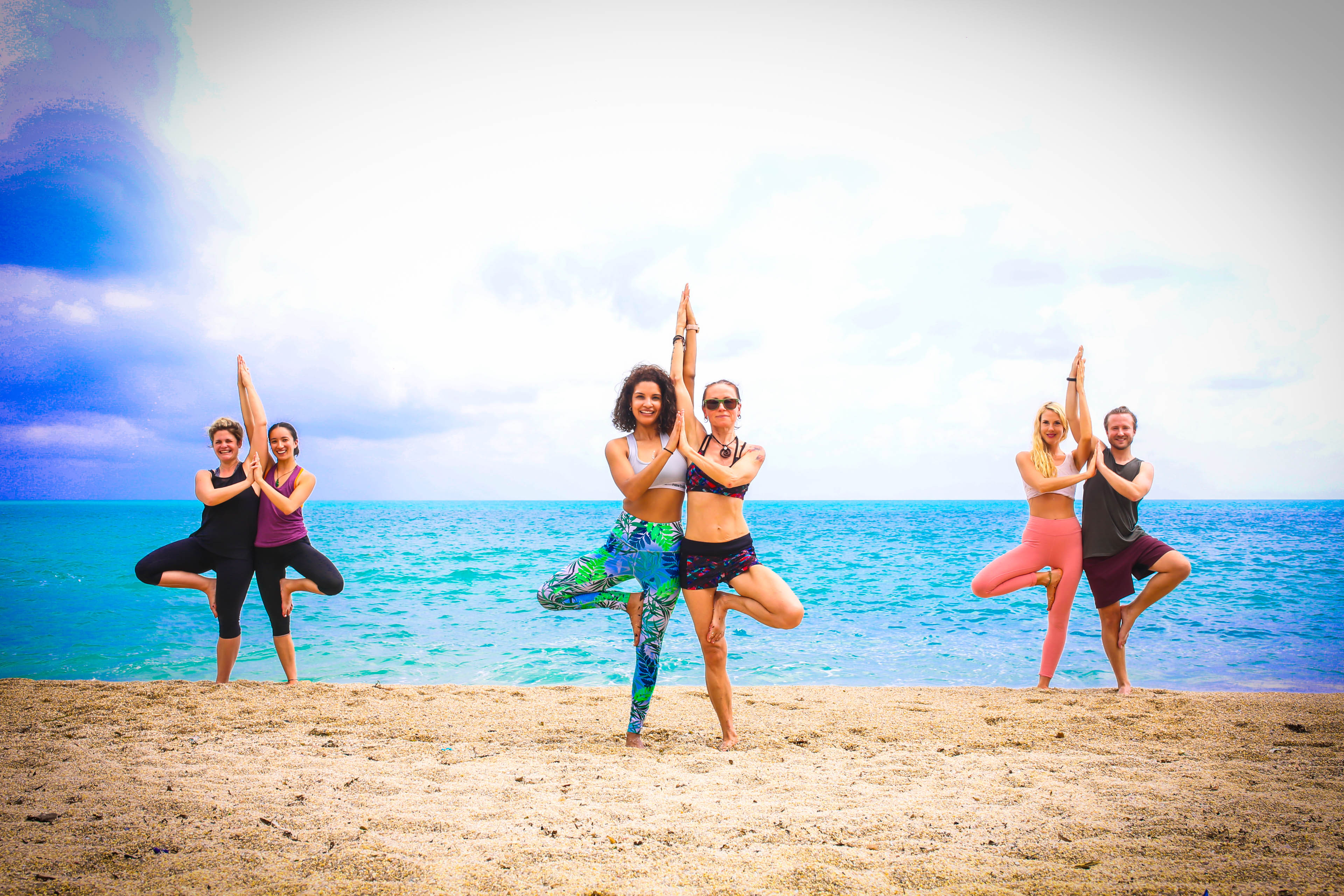 Bliss
2 sessions/month
Min. 3 month Commitment
2 x 75-90 min Zoom Sessions / Month


Weekly Personal Check-in: Accountability + Support


VIP Access to Flow Lounge Community Membership: Full access to our Virtual Community & Monthly Retreat


FREE Access to our 3-DAY VIRTUAL RETREAT


Educational Learning Resources 80+ page Manual – Intro to Yoga 101 Handbook Book


Live Session Recordings & Individualised Resources


+ 15% off all online courses, trainings & retreats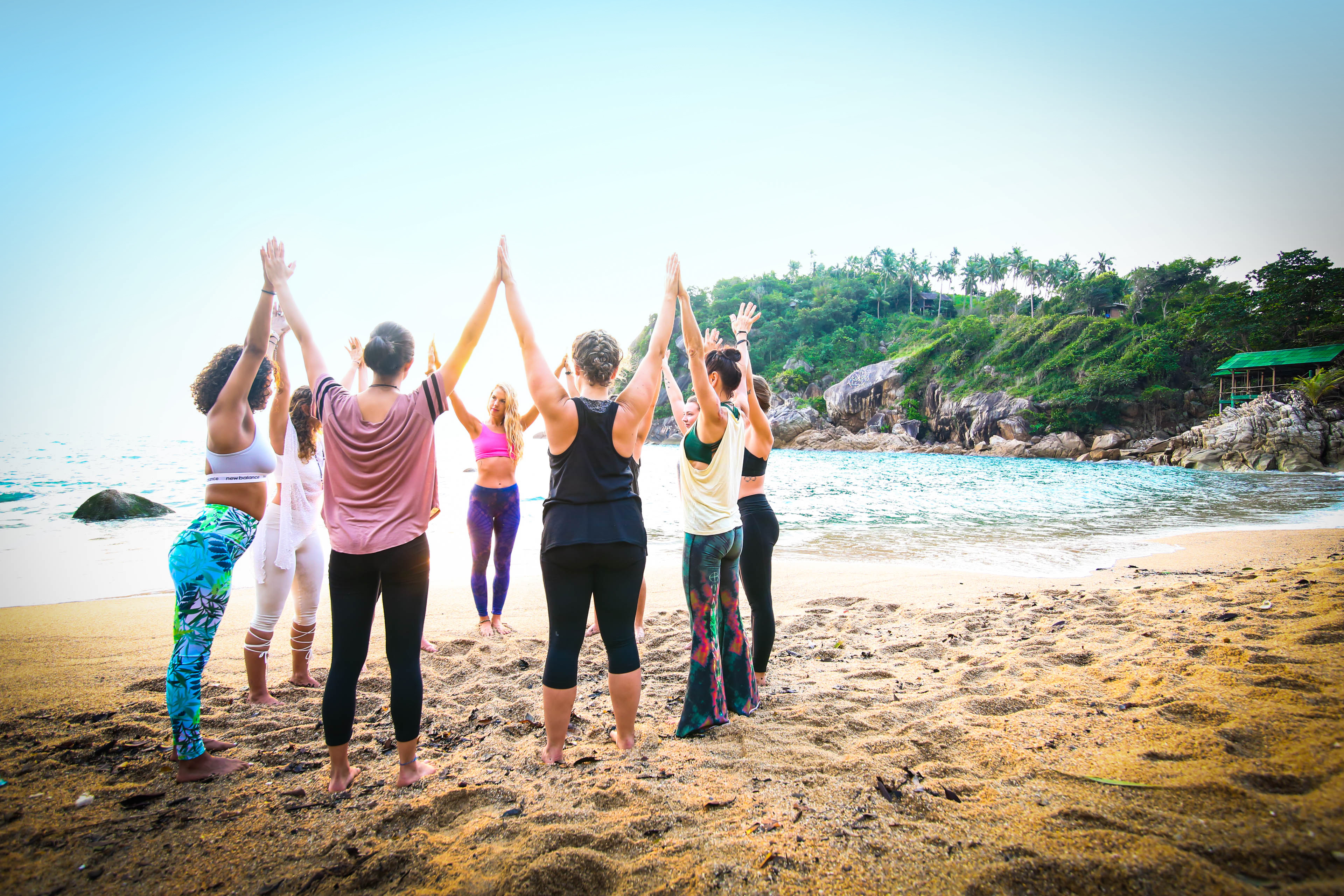 Awakening
4 sessions / month
Min. 3 month Commitment
4 x 75-90 min :One-on-One Zoom Sessions / Month


1 x Clarify your Dream Activation + Goal Setting


Weekly Personal Text Check-in: Accountability + Support


VIP Access to Flow Lounge Community Membership & Monthly Virtual Retreat
FREE Access to our 3-DAY VIRTUAL RETREAT


FREE Access to our Learn to Meditate Online COURSE


Educational Learning Resources 80+ page Manual – Intro to Yoga 101 Handbook Book


Live Session Recordings & Individualised Resources


+ 15% off all online courses, trainings & retreat


Support - the Feeling that you have a full Team Player & Support to Thrive in all areas of Life
Your Coaching Package Includes:
When you sign up for one of our 3 or 6 month Packages, you get so much Goodness!
Personal Weekly WhatsApp Check-ins
integration & accountability to keep you inspired, motivated and supported.
Yoga & Meditation practices that you can revisit again and again
from your personalised Video Session recordings
Learning Resources including our
80+ Page Intro to Yoga Handbook
Exclusive Access to our "Love & Accountability" Community
Here can you can stay connected and accountable with other Yogis, ask questions, share challenges and victories. You'll also receive Love & Inspiration message from me personally every Friday!
***PLUS you also get AWESOME BONUSES***
Self-Care 101 Toolkit
includes a 60+ page Self-Love, Self-Care, Self-Inquiry Workbook and Practices to help you go deep and stay connected to balance.
***FREE ACCESS*** 
to our "Rise & Shine - Create a Morning Ritual to Up-Level your Life" Mini-Course
***FREE ACCESS***
to our "Lighten Up! Learn to Meditate" Course
Online Course & Virtual Retreats
15% off all Pure Flow Yoga online courses and experiences for You!
What People are Saying...
Francie has organised and led 200+ online and in-person coaching experiences, retreats and trainings for over 1000 wonderful people like you from all over the world.
You can verify these testimonials yourself on places like TripAdvisor and Facebook, where we collect many of them. Only the real thing here!
Francie & Pure Flow Yoga is in the media – read all about it!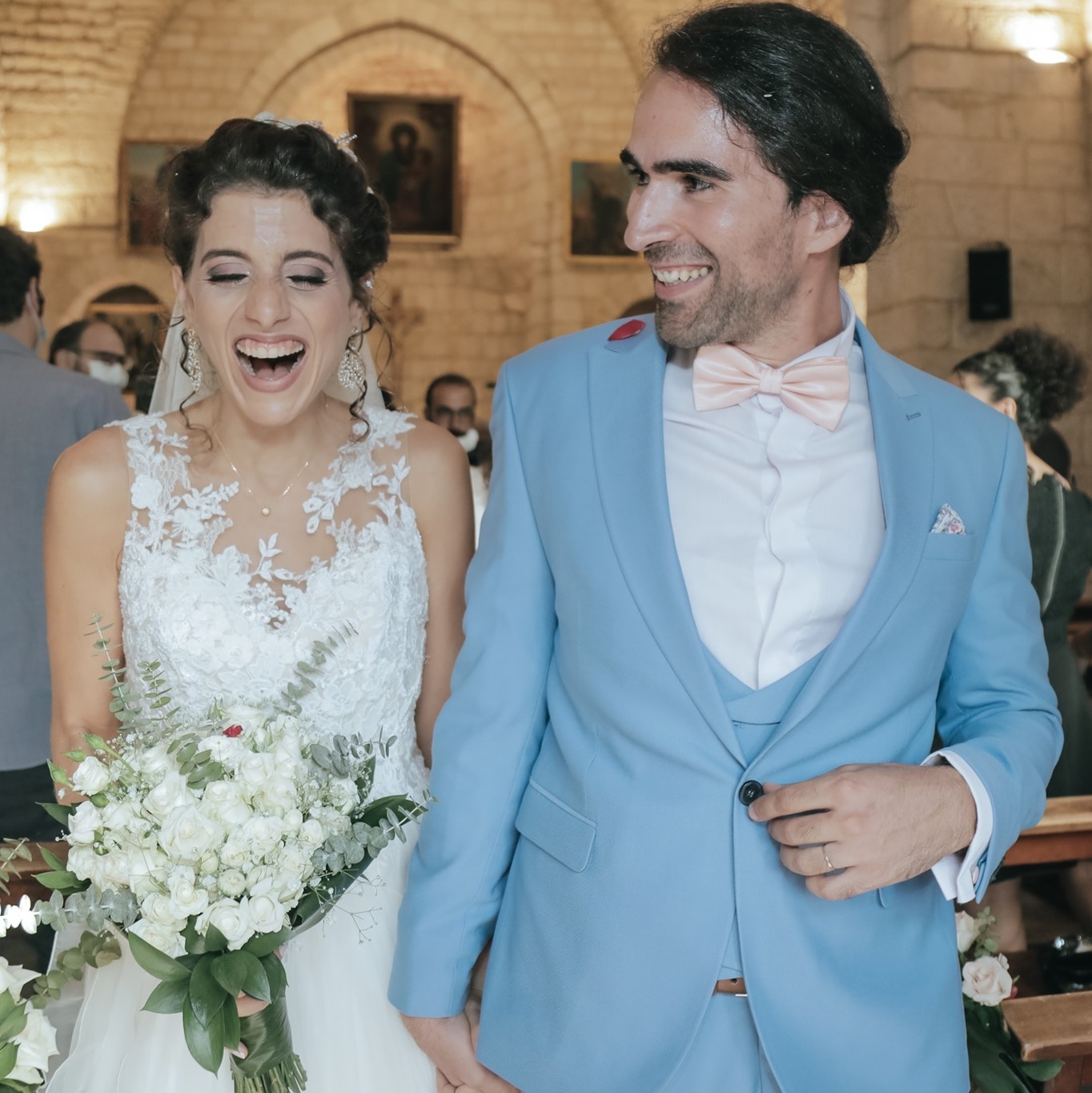 It's practical, it's real, it achieves realistic goals.
I felt heard, and that what I'm experiencing right now is nothing new, that I'm not alone with all my doubtsI would recommend this experience because it's not your typical sit down and talk. It's practical, it's real, it achieves realistic goals. The takeaway homework makes sense and not just a generic questionnaire you feel in from a text book. The experience is REAL, personalised and structured you what you need.
Elyssa Skaff, Beirut
Actress, Copywriter, & Yoga Teacher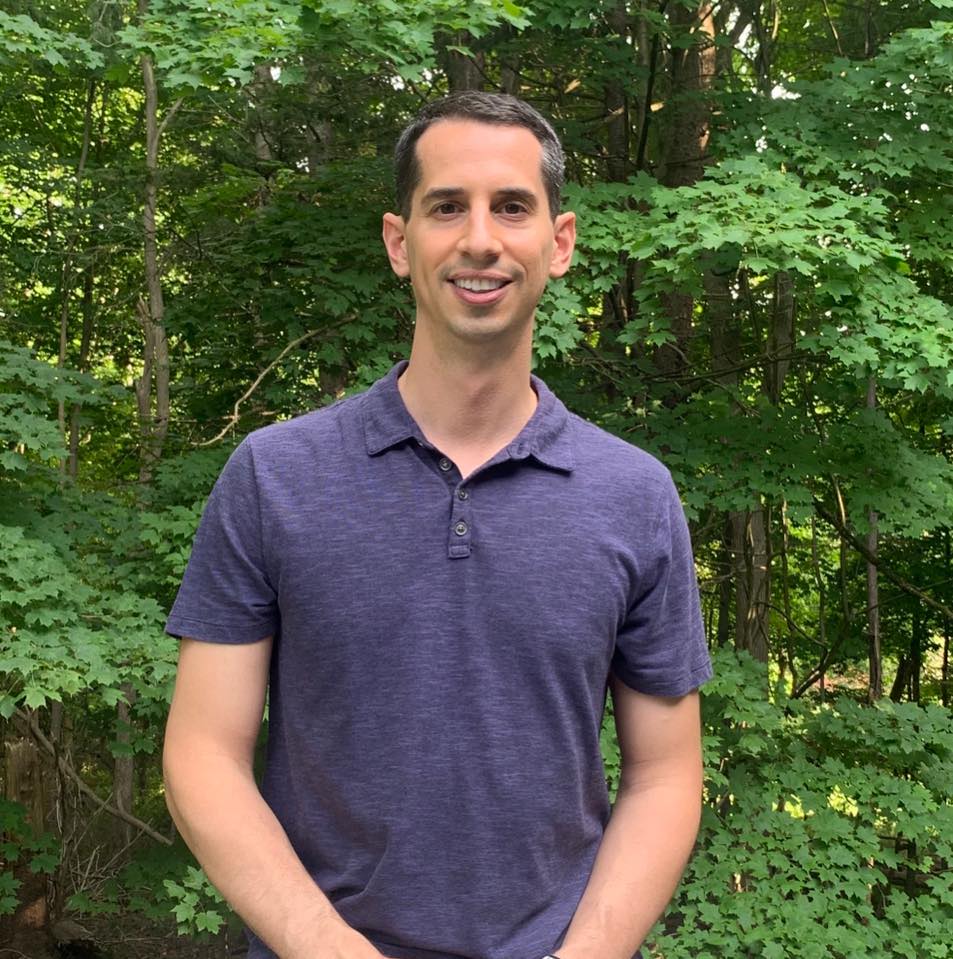 I'm a lot more confident.
"Working with Francie really allowed me to deepen my knowledge and made me a lot more confident. Francie has a great combination of being extremely knowledgeable, being able to teach and convey different points and make them practical and easy to understand, and she also cares deeply about people and the people she works with….HIGHLY RECOMMENDED"
Matt, USA
Mindfulness coach
I've had breakthroughs and my anxiety has been quieted.
I was going through some extremely high anxious days/weeks/months even, and prior to sessions with Francie I was feeling on edge and unrecognisable to myself.
Francie listened without judgement, made me feel at ease and brought ideas and meditations to the practice that would assist.
After each session I felt quiet (yay! My inner dialogue was quiet). The breakthroughs came through our shared accountability documents- this is where I was open, raw and was accountable for plans and goals I put in place.
I highly recommend working 1:1 with Francie, the benefits are: starting to connect back to who you are, introduced good and positive habits back into your life, creating clarity, achieving small wins leading up to breakthroughs- this last one was probably my most beneficial as I aimed high and was never disappointed.
Bee Wils, Australia
Frequently Asked Questions


Who is the Flow Coaching - Holistic Yoga & Life Coaching Program Designed for?
Yogis & Creatives who need some GSD (Get Sh%t Done) support to help their businesses run more smoothly, efficiently and abundantly.
Dedicated Students of Life - Curious, open-minded, willing to do the work
New & Experienced Yoga, Embodiment, Wellness & Meditation Teachers
Health & Wellness Coaches & Professionals
People looking to up-level your
Connection to Yoga, Practice, Spirituality
How do I schedule my appointments?
Upon purchasing coaching, you'll receive further instructions on how to book time for your appointment using Acuity.
Can I earn Continuing Education Credit?
Absolutely! If you're already a RYT and are looking to invest in yourself as a Yoga Teacher, as a Yoga Alliance Registered Yoga School, Pure Flow Yoga School can offer you 1 CEC / 60 minutes of Live Coaching & Mentoring
Within this Flow Coaching Program, there is a 100% chance that you'll have break-throughs and create progress on your Life, Work & Spiritual Path.
If you're wondering if this works, it does.
Trust me, I've been there.
When I found Yoga, 15+ Years ago, I was depressed, with low self-esteem and low self-confidence. I felt broken, alone, overwhelmed, scattered, anxious, unsupported and very much "in my story". I felt trapped in my life and doomed to feel this way forever. I was at a loss. I didn't know how to pull myself out of the negative self-talk and the negative spiral of unhappiness that I was constantly feeling.
Then I found Yoga. It was instant not an instant cure. What I felt was that every time I showed up to a Yoga practice, I felt way better. Yoga and meditation have been among my primary tools for lifting me up and empowering me to step out of my own way so that I could pursue and live the life of my dreams.
Slowly but surely, the more I've continued on this spiritual path, the more I've been able to upgrade the quality of my life and thoughts, the people and environments I spend time in, and the physical and psychological baseline from which I operate.
To this day, Yoga and meditation, breath and movement, dance and song, are such powerful inside-out allies and practices that help me to feel more balanced, strong and centred. Every practice helps me to build courage, confidence and self-love.
Throughout our 3+ months together, I am extremely confident that you will gain clarity and confidence, learn and implement practices that will benefit you for your lifetime, and make tangible progress towards your dreams, aligning to your highest self, goals and visions.
Questions? Click here to see if this if for You.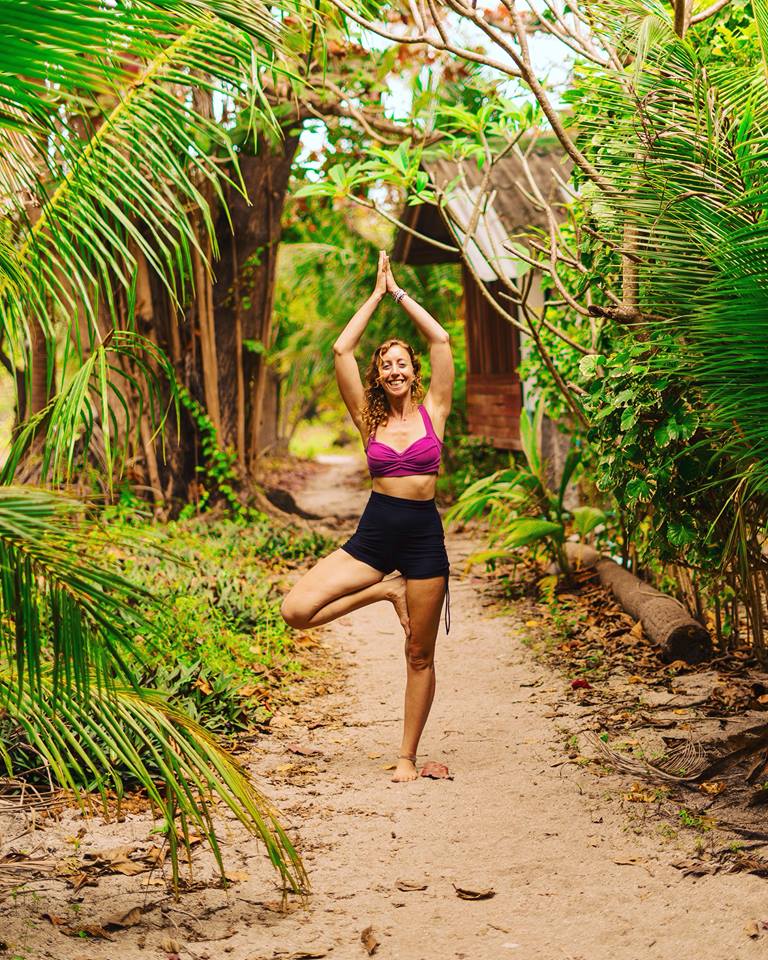 About Francie:
E-RYT 500 Yoga Alliance | Post-Grad Dip. Education, Queensland University of Technology | BA Psychology / Philosophy, McGill University
Francie is the inspired founder of the award-winning Pure Flow Yoga Thailand School, voted one of the top 8 Retreats worldwide by the Guardian 2018. She is a passionate and free-spirited International Yoga Teacher, sacred sounds musician, entrepreneur, podcaster, writer, hula hooper, community activator, joy-spreader and gypsy soul.
As a devoted practitioner and life-long student, Francie has studied thousands of hours with master teachers worldwide, and has curated and led more than 175+ Yoga Retreats, teacher trainings, workshops and programs with over 600+ students from all walks of life.
She has been a featured presenter at the acclaimed Bali Spirit Festival for the past 6 years, as well as Island Elements in Australia, Oregon Eclipse, Symbiosis Gathering. In addition to presenting,
Francie has also been involved as a festival producer with True:Nature Experience, Air Festival, Sacred Circularities, and other global festivals, retreats, trainings and gatherings.
Francie's signature style embraces the most intuitive, creative, graceful and flowing movements that the practice has to offer, while tapping into the nurturing and powerful insights of the ancient tradition.
She offers all-levels, inspiring and playful classes in Hatha Flow, Vinyasa, and Yin styles and retreats that weave in-depth instructions on alignment, sequencing, and awareness of the breath with her love of flow, embodiment, storytelling, music, and dance with her knowledge of mindfulness meditation, pranayama, energy anatomy, and Yogic philosophy and wisdom.
Francie is known for her enthusiasm, joy, and dedication to helping to uplift inspire and empower people to live embodied, joyful, aligned, connected, playful, and awakened lives, and is committed to being in service and to living an exceptional life of community, co-creation, celebration and flow.
For more info & inspirations visit: Www.PureFlow.Yoga