Are you ready to start finding your true and authentic Voice?
Do you want to unblock your throat chakra and sing your heart out, and live and express more from the heart?
Are you ready to tap into more courage and increase your self-esteem and self-confidence?


So many of us dream of singing and sharing our hearts and voice,
of tapping into our fullest and most authentic expression. But, we hold ourselves back,
feel blocked, traumatized
from a story in our past, afraid of how we sound and what others think. You're here, because the time has come to
stop playing small,
to move through these blocks, so you can really shine and share your much needed voice in the world.


If you're ready to experience and integrate Vocal Flow Codes to find your voice, align to your truth, heal and balance your emotions, and release negative and destructive thoughts so you can Reclaim your Voice,
Feel Free and Confident to T

ap into and Share your Authentic Creative Expression, then you're in the right place.




Experience more Confidence, Joy, Resonance, Harmony and Impact Singing and using your Voice.




Vocal activation works at the intersection of Yoga, Psychology, Singing and Mindset/heartset training.




There is truly no greater joy that using our voices to sing, express, share, create and be heard, in a way that feels honest, harmonious, resonant, connected, spontaneous, powerful, and authentic.



Our voice is the most vulnerable, emotional and powerful instrument we have. It's the channel connecting the heart and the mind.




Woking with the voice, is also one of the most effective ways we can stimulate the Vagus Nerve, which is key to regulating and calming the parasympathetic nervous system (aka the rest and digest function),to help bring us stress release, calm and relaxation.




There is a deep relationship between trauma and the voice, and learning how to acknowledge, understand, lean in, and ultimately transform and release these blocks can empower, uplift and have an overall positive impact on your joy, well-being and impact. This coaching path and virtual course are meaningful step on that path.





Zero experience with music/voice or perceived talent necessary.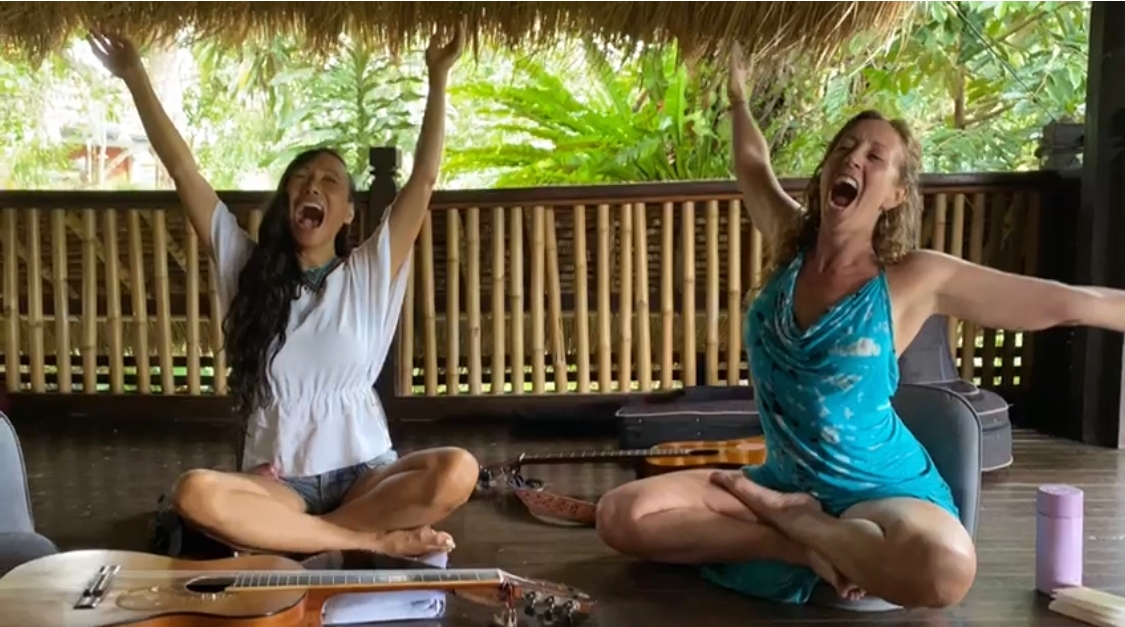 Vocal Activation & Mentorship will help you:

Unblock and balance your throat chakra - the center of expression, creativity, and worthiness
Discover the life-enhancing and healing benefits of vocal toning, singing, and song creation

Receive, activate and integrate Francie's unique Vocal Flow Codes

Identify, understand, release and reprogram vocal blocks

Increase confidence, self-trust and self-belief

Find and empower your unique voice and vocal signature so you feel free to share your voice

Embody Vocal practice as a tool for emotional regulation, self-care and increasing joy

Learn how to use your voice to heal trauma and unexpressed feelings

Expand your Vocal range, amplify your breath support and Develop more Singing Stamina

Increase volume, strength and vocal control and stability

Release blocks and tension

Allow emotional expression, release and therapeutic transmutation

Collaborate and harmonise with others, learn to listen and hear more deeply

Hold space for your own creative process and expression
"Thank you so much for this experience. I'm really happy. I feel like me when I sing. Im really happy with this. It feels very important for me to feel my emotions, my sadness. It feels like a good thing to give myself permission to feel this, to take care of myself. Thanks so much again". -
Nicoline, Denmark

Resonance:
Awaken your Voice Mentorship

Within this unique transformational journey, You'll Receive:
PERSONAL CONNECTION
A 3-month Safe & Sacred Container to be held, seen, heard, cared for so you can release, connect, grow, expand, and create from authentic confidence and creativity
Live 1-on-1 Sessions with Francie to help you release blocks and open your voice so you feel more confident and free
Weekly Sacred Tasks; Bhakti practice and Self-Study journaling
Love & Accountability Weekly Check-in with Francie
Q & A Office Hours Monday - Friday


Follow-up Check-in with Francie to help you integrate the learnings
Unique recordings of your session so you can review your practices

Plus You also Get these amazing Bonuses...
EDUCATION & COMMUNITY
"Mantra as Medicine" Online Course
Valued at $297 USD
Instant one-year access to the Flow Community and our growing Love & Inspiration Library.
Valued at $333
HeartSong Kirtan (60 mins) - Call and Response Singing Session with Francie & Jonny Rose
Valued at $33


Yoga of Sound PDF with lyrics and chords to over 50+ Heart songs & Mantra
Valued at $33

What is Vocal Awakening & Vocal Activation?
Vocal Awakening, also known as Vocal Activation or Vocal Empowerment, is an open-ended process of opening and healing the voice, our expression, our feelings of worthiness, using both sound and silence.
Within these sessions we practice tuning in, listening and sharing our expression through the voice, words, actions and behaviour to balance and harmonise the throat chakra.
The throat chakra is the passageway that connects the heart and the mind, and as such, it's important to keep this channel open, balanced and flowing. 
Within these sessions, we work mostly with self-inquiry and singing. Singing is one of the most ancient and powerful tools we have to balance the throat chakra, raise our vibrations and bring ourselves into harmony, peace and ease.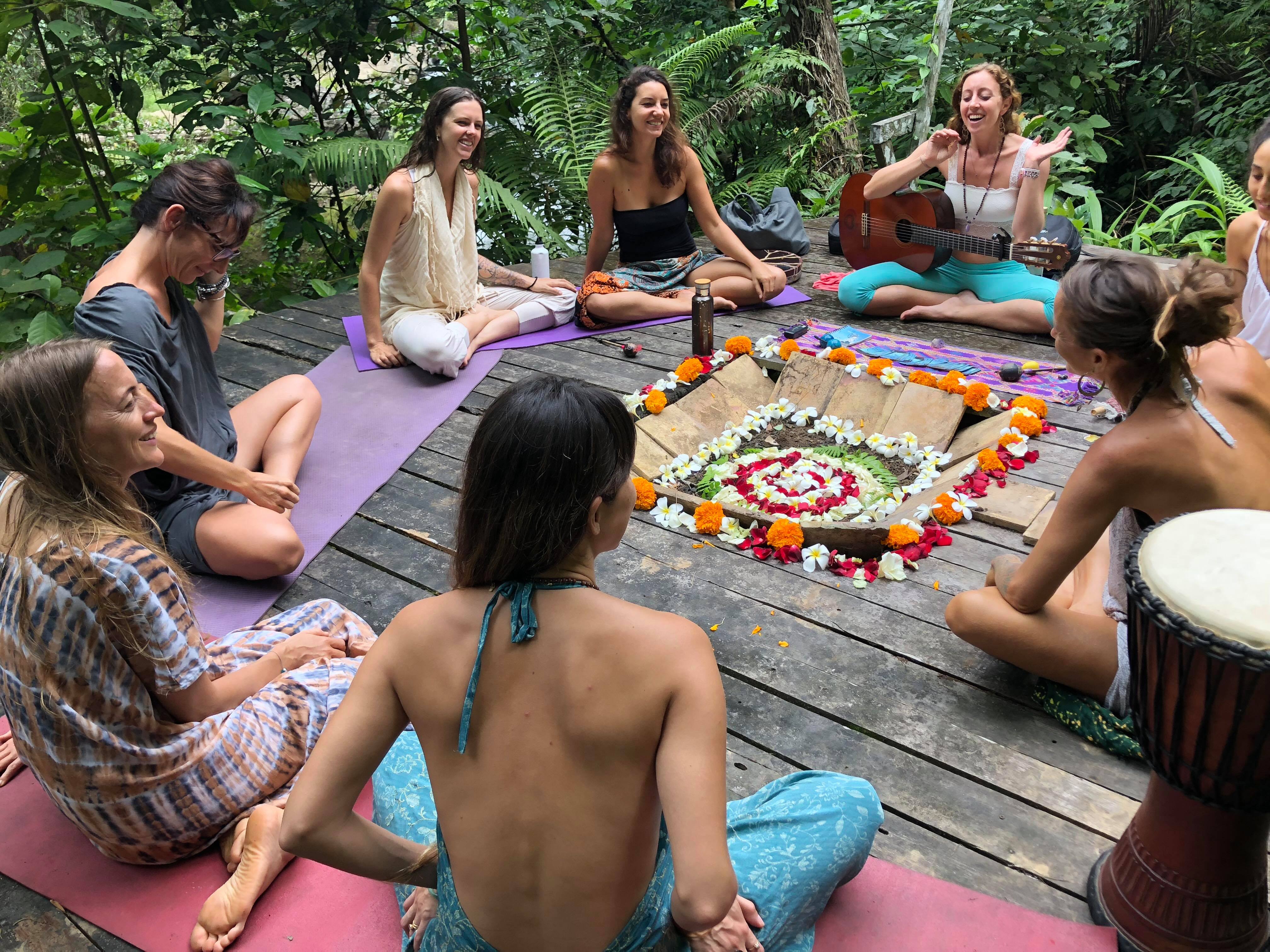 Who is Vocal Awakening for:


Vocal explorers, New Singers, Singing-Curious,

Lovers of Music, deepening musicians and aspiring Sound Healers
If you feel or have been told that you are a "bad singer",

Vocal Awakening Sessions with France can help you feel more comfortable and at ease with your voice.
People who feel blocked, or have lost their joy of singing
People who suffer with anxiety, depression, performance anxiety or self-consciousness
People who feel like they can't sing to save their life, who are curious and desiring to regain the confidence and playfulness they had as a child
People willing to work with self-expression wounding
Spiritual Practitioners ready to include Singing as part of your Yoga, Meditation & Self-Care practice
Aspiring speakers, musicians & teachers, ready to find more confidence with your presence, liberate your voice, clarity your expression, and tap into deeper more authentic levels of creative and powerful self-expression
Resonance Mentorship:
6- Week Awaken your Voice Curriculum:
Overall, the Resonance Mentorship program aims to help you discover and awaken your unique voice through various practices, including chanting, singing, and meditation. It also emphasizes the importance of connecting with your inner guidance and intuition, cultivating gratitude and reverence, and balancing masculine and feminine energy. By the end of the program, you will have a deeper understanding of the power of sound and music in your life and a stronger connection with your creative self-expression.
Module 1:
FIND YOUR VOICE & THE PERMISSION TO SING
Introduction to Vocal Awakening
Exploring the power of singing and its benefits
Overcoming common fears and doubts around singing
Discovering your unique voice and style
Cultivating self-permission to express through singing
Module 2:
GANESHA, CLEAR THE OBSTACLES
Understanding the symbolism of Ganesha in Hindu mythology
Invoking support and removing obstacles in your creative flow
Practices to cultivate focus and clarity
Connecting with your inner guidance and intuition
Module 3:
JAI MA! YOUR WORDS MATTER
Introduction to compassionate communication
Cultivating gratitude and reverence in your life
Connecting with Mother of Creation and spiritual guides/protectors
The power of intention and affirmations
Module 4:
BALANCING SHIVA SHAKTI & AWAKENING THE THROAT CHAKRA
Understanding the concepts of Shiva Shakti and polarity in Hindu philosophy
Exploring the throat chakra and its significance in communication and creativity
Practices to balance masculine and feminine energy
Awakening and strengthening the throat chakra through sound and movement
Module 5:
EMBODYING THE DEITIES: MANTRA MEDICINE
Introduction to mantra meditation and its benefits
Learning about Hindu deities and their significance in mantra practice
Chanting mantras for healing and transformation
Incorporating mantra practice into your daily routine
Module 6:
BHAKTI POWER: EMOTION TO DEVOTION
Understanding the role of emotion in creative expression
Developing emotional mastery through sound and music
Exploring the power of devotional singing and music
Connecting with your heart and inner wisdom through sound and movement


This inspiring, fun and healing Vocal Journey is an exploration of emotions, creativity, expression, confidence, and practices to help you release blocks, heal your heart and express your deepest and most authentic truth.
Within this mentorship, you'll feel supported, inspired, uplifted and empowered to unwind the mind, explore the infinite channel of your natural voice, awaken your expressive potential, and rest in the sacred space of the heart. Our Inspiring, fun and healing sessions are an exploration of creativity, expression, confidence, and practices to help you release blocks, heal your heart and express your deepest and most authentic truth.
Together we'll work through creative blocks and establish and create intention, sing, tone, reflect, purify and cleanse and work with practices and techniques to help you find more flow, expression and confidence.
Each session is unique and recorded for your practice and reflection.
Acknowledge limiting beliefs

and old stories that are holding you back from fully expressing, sharing your voice with others, and overcome any performance anxiety
Create powerful intentions

to acknowledge and challenge, and to embrace how you want to grow and open .
Tips & Tricks to help you open and warm-up the voice

, so you can feel free and supported to open your creative channel and express any emotion or feeling present in the hearth through conversation, writing, and/or through song.
You'll learn mantras, medicine music and heart songs

to help you connect and discover ways to heal the heart and feel more confident in expression
You'll develop skills and confidence to hold space for singing circles and sacred sound gatherings if that's your calling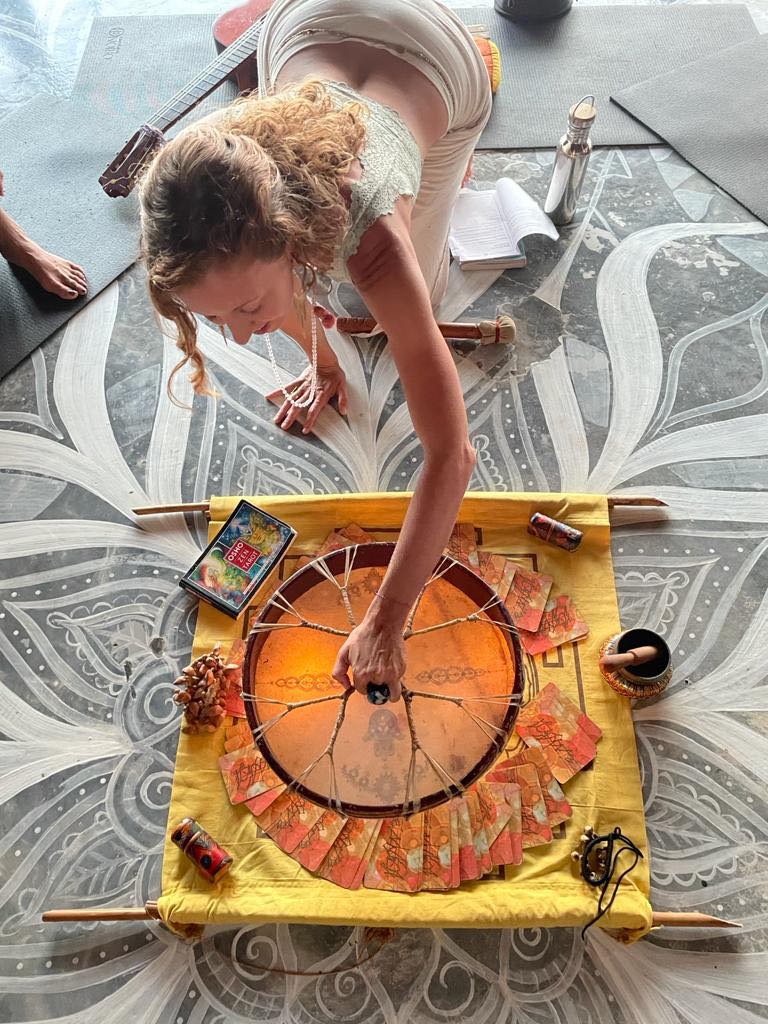 Happy Clients are Saying...
Testimonials
"This is such an important journey for me. I was told I had a terrible voice and for the last 15 years, I've stayed silent, when my hear has wanted to sing. So many emotions have come up. I feel myself opening and releasing. This has been utterly life-0changing. Thank you for all your light". - Julie, USA
"Francie, I attended your throat chakra activation and I just want to thank you for such a transformative experience. So much emotion came to the surface that had to get out. Hoping to continue singing these songs that moved me..." - Anet
"Thank you so much for this experience. I'm really happy. I feel like me when I sing. Im really happy with this. It feels very important for me to feel my emotions, my sadness. It feels like a good thing to give myself permission to feel this, to take care of myself. Thanks so much again".
"I love singing with you so much. I feel your guts, your heart and it makes me feel mine. It helps me to connect beyond the here and now to what's eternal and infinite".
Ania, Sound Healer - Poland
"One of the most important parts of this 4-week YTT was Francie's Voice activation class. I loved it! It changed our whole group dynamic and brought all of us even closer".
Maria - Yoga Teacher Trainee, UK
Frequently Asked Questions
Do I need to be an experience singer? What if I have a bad voice?
"The Journey is the Destination". The goal of these sessions is to empower you to let go of any notions of goals of needing to sound good, and rather focus on the therapeutic value of release stuck energy or blocked emotion. An openness to grow is all that's needed.
How do I schedule my appointment?
Upon purchasing coaching, you'll receive further instructions on how to book a time for your appointment.
Can I purchase coaching more than once?
Absolutely! If you find yourself in need of coaching more than once, we have monthly packages to support your deepening journey.
Featured Courses
Showcase other available courses and coaching products you're selling with the Featured Products block to provide alternatives to visitors who may not be interested in this specific course.