Welcome to the Next Step in Your Journey With Yoga!
You've already done the hard part. You're a practising Yogi who's ready to advance to what is called...
Beyond the mat
You already know all the basic poses and some more advanced poses too (and you're pretty good at them), you've likely got much of the Yoga equipment, and you likely have your own routine BUT...
You're hungry for more!
Well, I want to give you more. Let's elevate your skillsets.
You are ready to move from on the mat practice to off the mat so let's take a look at what that means.


You will deepen your connection
Not only will you deepen your connection to yourself, but to the world around you as well. This is accomplished through learning breathing, meditation, and journaling techniques.
You'll also learn how to set intentions, try new styles of Yoga and make a deeper commitment to the mat.
So, let's dive deep!
Level 2 - Deepen Your Flow
You've been in the yoga world 1 or more years, and are ready to,
embody the teachings and deepen your understanding of how to apply alignment,
yoga philosophy, and practices into daily life in a more meaningful way.
You can purchase each course individually if you wish,
although that will cost you $791.


$791?! Nope!
Save $394 by purchasing the bundle!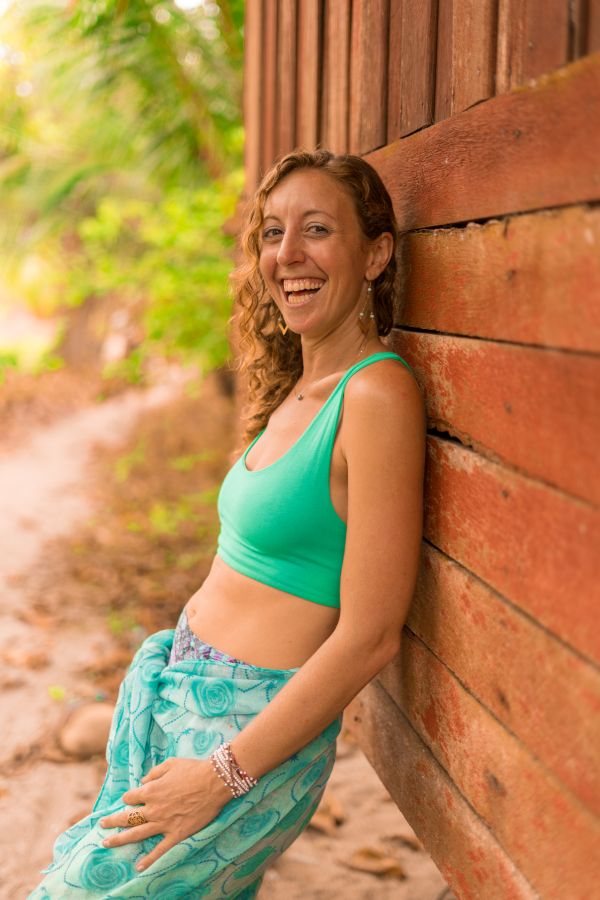 I'm an experienced and celebrated educator, guide and facilitator, and the founder of the award-winning Pure Flow Yoga School,
As a devoted practitioner and life-long student, I have studied thousands of hours with master spiritual teachers worldwide and have curated, organised and led more than 200 transformational Yoga retreats, teacher trainings, workshops and programs with over 1,000 students from all walks of life.
I thrive when I'm in service and on-purpose, empowering people just like you to live joyful, balanced, and fulfilled lives. 
I believe in open-ended fun, meaningful curiosity, and play-based learning that meets each individual student where they're at.  
I am on a mission to uplift, educate, inspire and empower YOU to live an embodied, joyful, connected, purposeful, passionate, playful, fulfilled and awakened life in-service, on-purpose, and in-flow.
I am known for my enthusiasm, joy, connectivity, and dedication to helping to uplift inspire and empower people to live embodied, joyful, aligned, connected, playful, and awakened lives.
E-RYT 500 Yoga Alliance | Post-Grad Dip. Education, Queensland University of Technology | BA Psychology / Philosophy, McGill University
You can learn more about me here.
Frequently Asked Questions
Can I get a refund if I'm unhappy with my purchase?
If you are unsatisfied with your bundle, reach out to us to see if your purchase is eligible for a refund.
As stated in Teachable's Terms of Use, Bundles that contain coaching ARE NOT covered by Teachable's 30-day student refund policy. As such, we highly recommend that you add your own refund policy here.
My bundle includes coaching. How do I schedule my appointment?
Upon purchasing a bundle that includes coaching, you'll receive further instructions on how to book a time for your appointment.