☀️
Welcome to our 7-Day Challenge!☀️


This challenge and mini-course, is designed to support, inspire and empower dedicated Yogis like you to
create a consistent, fulfilling and deepening daily Yoga practice
, with Simple Practices to Awaken your Body, Mind & Heart
***BONUS GOODIES INCLUDED***

Are you ready to f
eel strong and free in your body, less busy and anxious in your mind,
more confident & and centered in your heart?!
How you start your day sets the tone for the rest of the day - mentally, emotionally, physically and spiritually. 
A deliberate and intentional morning routine that aligns with your values and dreams can be one of the greatest tools for self-mastery, calm, clarity and confidence in your life.
The key to creating a morning ritual and routine that you'll actually stick to, is to find what works best for you and then continue to do that consistently.
In this 7-Day Rise & Shine Mini-Course, we connect to the strong and humble warrior energies to cultivate core and leg awareness and strength, and joyfully work out all of the kinks and tightness from our bodies.
You'll feel energised, strong, clear and empowered and have amazing sense of lightness and joy, and you'll be ready to flow through the rest of your day with ease.
Showing up to a daily practice of Yoga has scientifically been proven to help you feel less stressed, more present and positive, and feeling open and strong in your body, mind and spirit.
Within this awesome 7-Day Morning Ritual Mini-Course, you'll receive:
💫 7 X Magic of Yoga Lessons

to help inspire and educate you on how and why to create and establish your home practice
🙏Meditation to Ground, Center, Balance and Energise,

to help you unwind the mind, de-stress and cultivate more inner kindness and compassion
🧘‍♀️ 2 x 30 min High Quality Vinyasa Flow Yoga Infusions

to help you open your body, release tension and build energy and strength

to keep you inspired, strong, balanced and free
📚

Off the Mat Workbook - 40 + Journal prompts

for

Self-

Study, Self-Love + Self Inquiry, t

o help you feel more balanced, peaceful and connected
🌸8 Keys to Creating a Morning Practice

You'll Stick to
PLUS!
You get a whole Bunch of Awesome Extras!
+

Ultimate Guide for Beginners

E-Book & 5-Part Video Practice Series
🕯 Altared Space

: How to create a Sacred Space for Practice
🙏Gratitude:

Fill-able Daily Gratitude Workbook
✅ Checklist:

Morning Ritual Checklist which you can Customise
🎶 Music - 

Rise & Shine - Magic of Yoga Music Playlist


and if you want some LIVE 1:1 Feedback & Accountability we can help you out there too!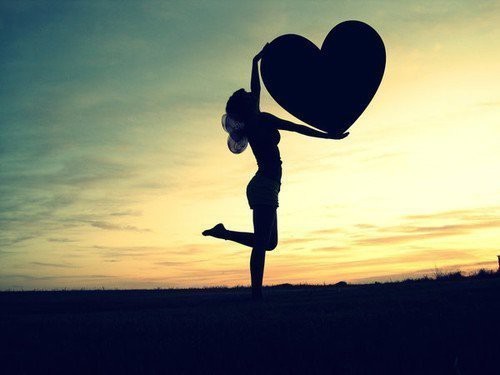 The Magic of Personal Practice
Having a Personal Practice is awesome because you:
You can

go at your own pace

Learn to listen and respond to your own body

Focus on YOUR body

, and your individual needs and desires

Have the

freedom to explore and play

Can explore different ways to expand, to open, play your edge, to breathe into a specific challenge
Establishing a regular independent personal practice is a rite of passage for most practicing Yogis.
Whether you're a new Yogi, or a regular practitioner, the dedication and discipline of continually showing up to your practice will help you live a more peaceful, clear, balanced and love-filled life.
In this way, Yoga can be a gateway to realising your true self.
When you come to this place, you are bridging the inspirations and lessons you have received and integrated from more formal classes and fuse it with your own personal curiosities, playfulness, edges, and the freedom to explore.
Plus you get the confidence to create a practice that serves you as an individual to cultivate more strength, balance, and flexibility in body, mind and soul.
Hi! I'm Francie. I'm an experienced and celebrated educator, guide and facilitator, and the founder of the award-winning Pure Flow Yoga School,
voted one of the top 8 Retreats worldwide by the Guardian 2018.
Through teacher trainings, retreats, daily classes, mentoring, coaching and as a presenter and performer at transformational festivals worldwide, I've helped to support thousands of people get un-stuck and feel more happy, focused and inspired to create their lives with more purpose, meaning, space, joy and freedom.
I'm a passionate and free-spirited International Yoga Teacher, sacred sounds musician, entrepreneur, podcaster, writer, hula hooper, community activator, joy-spreader and gypsy soul.
I'm a devoted practitioner and life-long student and have studied thousands of hours with master teachers worldwide.
I've curated, produced and led more than 200+ Yoga Retreats, Transformational Festivals (including my own micro-festival "True:Nature Experience), teacher trainings, workshops and programs with over 1000+ students like you from all walks of life.
I've been a featured presenter at International festivals, including the acclaimed Bali Spirit Festival, Island Elements, Eclipse, Symbiosis Gathering.
My signature style embraces the most intuitive, creative, graceful and flowing movements that the practice has to offer, while tapping into the nurturing and powerful insights of the ancient tradition.
I offer all-levels, inspiring and playful classes in Hatha Flow, Vinyasa, and Yin styles and retreats that weave in-depth instructions on alignment, sequencing, and awareness of the breath with my love of flow, embodiment, wisdom teachings, music, and dance with my knowledge of mindfulness meditation, pranayama, energy anatomy, and Yogic philosophy and wisdom.
I am known for my enthusiasm, joy, connectivity, and dedication to helping to uplift inspire and empower people to live embodied, joyful, aligned, connected, playful, and awakened lives.
E-RYT 500 Yoga Alliance | Post-Grad Dip. Education, Queensland University of Technology | BA Psychology / Philosophy, McGill University
For more info & inspirations visit: Www.PureFlow.Yoga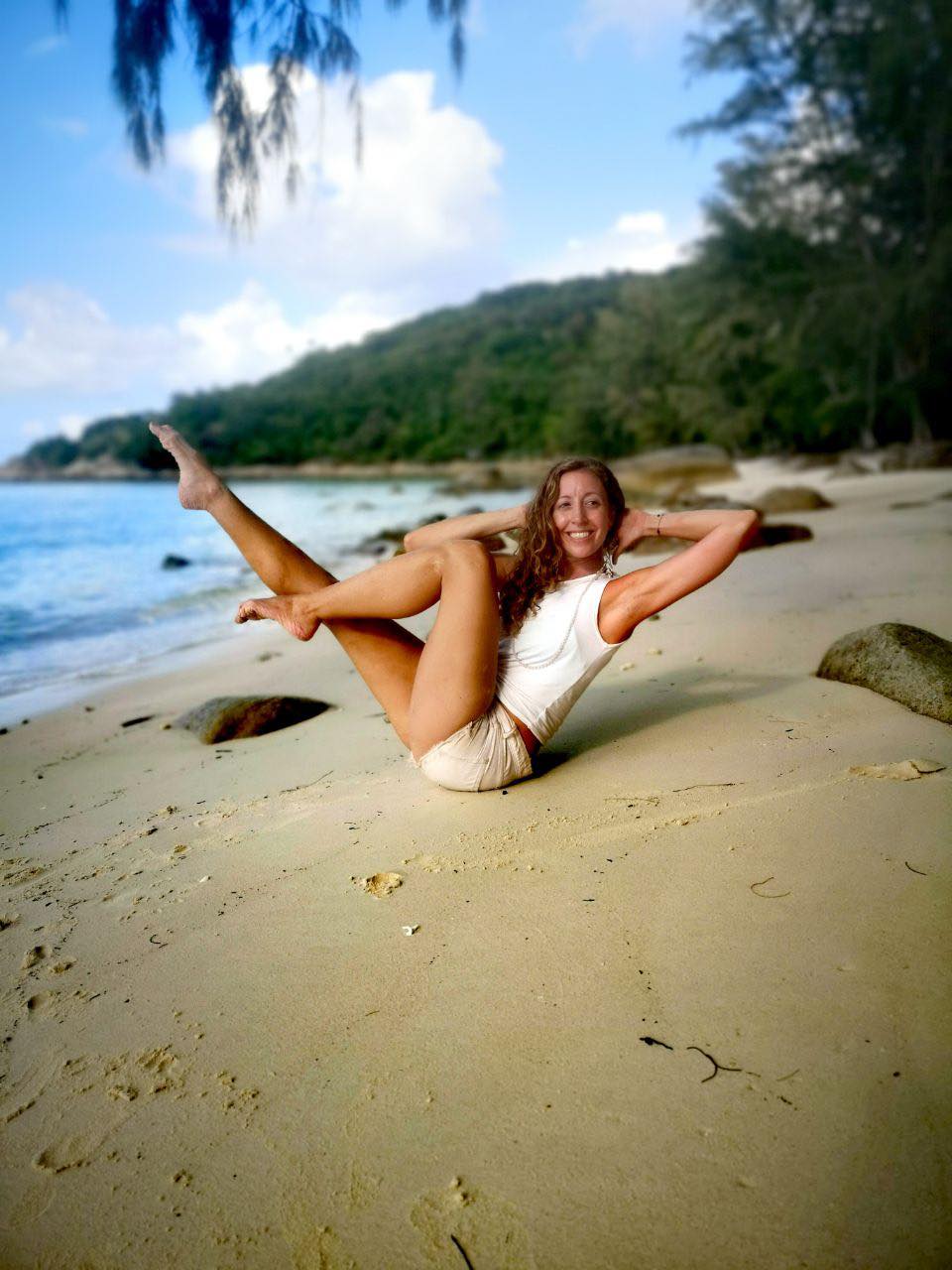 Check out Our Virtual Course Library


DEEPEN YOUR PRACTICE, FIND YOUR FLOW, LIVE INSPIRED
At Pure Flow Yoga, our vision is to empower, inspire, connect and educate Yogis no matter what stage you're at in your Journey.
Our mission is to make these practices accessible and to spread our love of yoga, meditation, music and wellness far and wide.
Join us on a learning and practice adventure!
Hybrid Courses- Live & Virtual
Deepen your Practice, Find your Flow, Live Inspired
Join us for a Virtual Retreat or a Group Journey through the deeper dimensions of Yoga
1-on-1 Coaching & Mentoring
Showcase other available courses, bundles, and coaching products you're selling with the Featured Products block to provide alternatives to visitors who may not be interested in this specific product.